Live Where You Play: Londonderry Edition
Verani Realty
Live Where You Play: Londonderry Edition
Situated in the southern region of New Hampshire, Londonderry has been a desired and popular location for home buyers. With easy access to highways and interstates an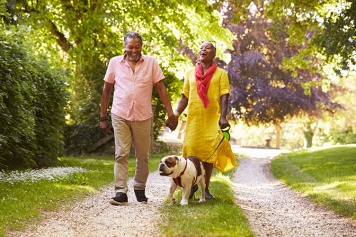 hour drive in any direction can find you in the hustle of Boston, enjoying the serenity of the lakes, hitting the slopes of the mountains, or digging your toes in the sand of the beaches. With any activity at your fingertips, Londonderry seems like an easy choice - well let us make it even easier. Not only are there amazing amenities and features around Londonderry, there are tons of things to do right in town.
Fast Facts:
Settled in 1718 by Scots-Irish settlers Londonderry acquired its name from the town that the majority of settlers came from, Londonderry Ireland.
In 1719 the first potato in America was grown in Londonderry, NH
Londonderry, NH was ranked No. 2 in the list of safest places to live in New Hampshire by com.
Outdoor Living
Having a beautiful home is very desirable for a lot of home buyers and owners, however having a beautiful town is equally as important. The town of Londonderry is known for its abundance of beautiful apple orchards, such as Mack's Apples, where you can go for a fun fall outing. Pick your own pumpkins in the patch, enjoy the delicious smells of baked goods coming from their country store and get lost in the rows upon rows of apple orchards. Mack's is also known for their small ice cream stand that is consistently bustling with locals on those hot summer days. Grab a cone and sit out and look at the beautiful scenery around you – it's a local favorite spot.
If you're looking for something a little more active, grab your walking shoes or your bicycle and hit the popular Rail Trail. The Rail Trail, formerly a working railroad line, is now repurposed as a community walking/biking trail for the active residents of Londonderry. Located in north Londonderry, there is over 3 miles of trail lined with beautiful greenery, streams and small bodies of water. This stunning and well-maintained area is just in the beginnings stage of this project, this trail will soon span 6 miles and serve as a connection between the south Manchester Rail Trail to the north and the Derry Rail Trail to the south.
Eat, Drink and be Merry
Londonderry has, what we feel, the perfect mix of restaurants we all know and love as well as locally owned places. From the chain restaurants we want when we're in a hurry, to a sit-down meal with a beer brewed right on site, your options are endless. Some locally owned restaurants are very popular for their homey feel and even better food. On any given day you can find Talia's Eatery or Janie's Uncommon Cafe bustling with local patrons enjoying their meals.
Another draw to Londonderry is the local breweries – the popular 603 Brewery resides in Londonderry and is a hot spot for tours and taste testing. With custom craft beers always on tap and flavors rotating on a weekly basis, no two visits will be the same. Find a beer you love? Buy it on site or find it in your local grocery store! 
Another brewery that has gained a lot of popularity in Londonderry is Pipe Dream Brewing. A local hot spot for people to gather for some custom beers, a game of corn hole on the patio and listen to some awesome live music. Another plus to this spot is that it is totally dog friendly, so grab your furry friend and head down for a great time.
We are such fans of Londonderry that we listed it on our own roster of best places to live in New Hampshire because of its location, growth trajectory, school system, and family-friendly amenities.
If you're looking to buy a home in Londonderry, get in touch with us at Verani Realty, your trusted and driven REALTORS® in Londonderry and throughout the Granite State. Or, start browsing homes and real estate for sale in Londonderry, NH today. When you're ready to make a move, we're ready to show you the best homes Londonderry has to offer.
Share This Post